Asian American and Pacific Islander Heritage Month
ADVERTISING DEADLINE:
APRIL 13
Diverse invites you to celebrate Asian American and Pacific Islander Heritage Month with us. This dedicated month calls on us to celebrate the culture, traditions and history of Asian Americans and Pacific Islanders in America.

On May 4, Diverse will:
Present the Top Producers of Asian American and Pacific Islander graduates in the country, as reported from the Top 100 Degree Producers rankings.
Profile Meredith Woo, the president-elect of Sweet Briar College, who grew up in Korea and Japan.
Profile Dr. Cheryl Hayashi, Leon Hess Director of Comparative Biology Research and Curator, Division of Invertebrate Zoology at the American Museum of Natural History (AMNH)
2017 Employment Opportunities

..... and much more!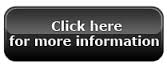 Seize this opportunity to highlight your ranking as a top producer of graduates and your institutional message. Announce your conferences, programs and career postings to the most diverse audience in higher education.
Click
here
to view last year's edition!